Reconnaissance Blind Chess
Join the RBC Research Community
Game Overview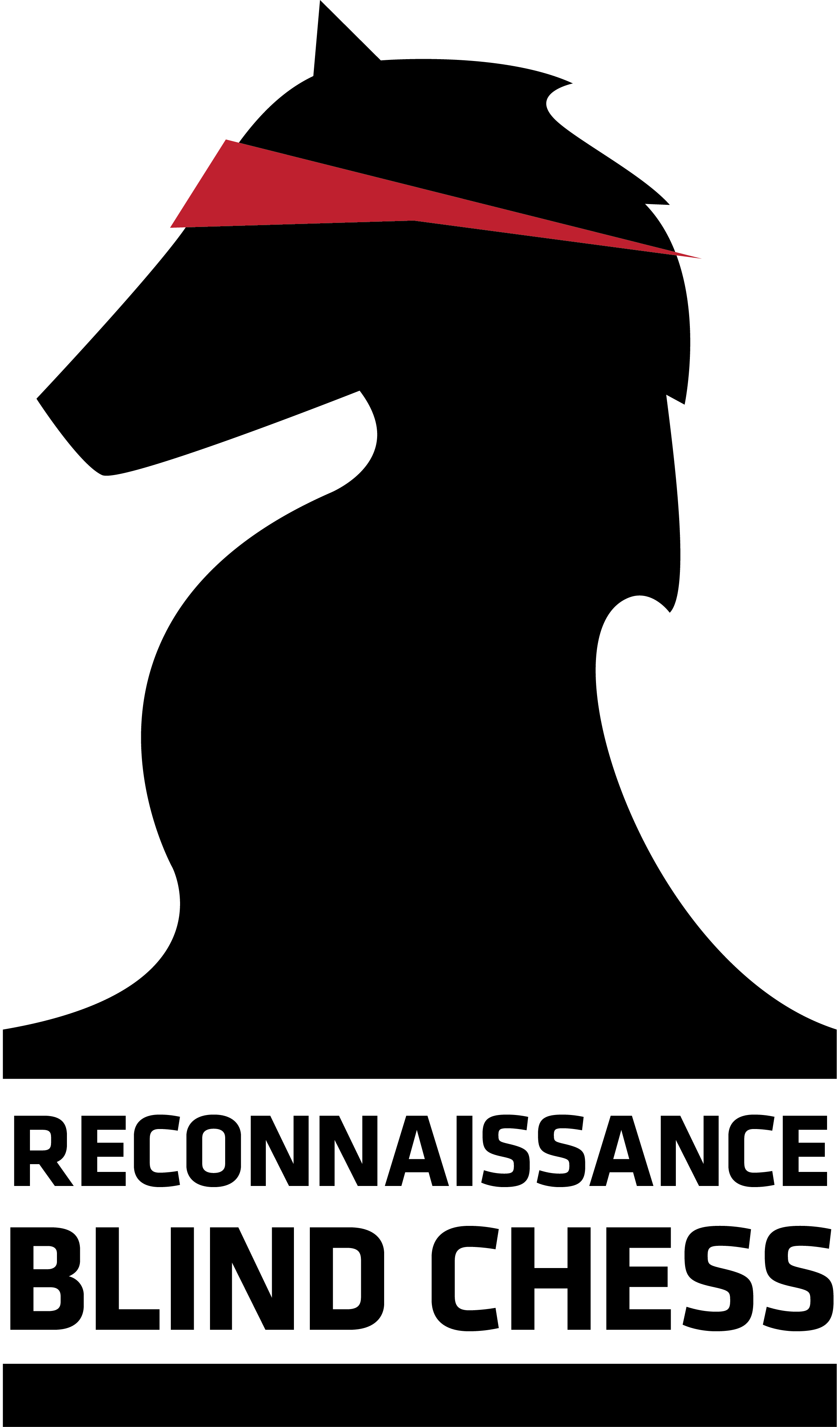 Reconnaissance Blind Chess (RBC) is a chess variant designed for new research in artificial intelligence (AI). RBC includes imperfect information, long-term strategy, explicit observations, and almost no common knowledge. These features appear in real-world scenarios, and challenge even state of the art algorithms.
Each player of RBC controls traditional chess pieces, but cannot directly see the locations of her opponent's pieces. Rather, she learns partial information each turn by privately sensing a chosen 3x3 area of the board.
RBC's foundation in traditional chess makes it familiar and entertaining to human players, too!
Join the study and fun now by reading the rules, building a bot, or playing a game.
Rules Update 15|5 time control and 50-move draws
The fixed time limit of 15 minutes per player has been replaced by 15 minutes plus 5 seconds per turn. Incremental time control is intended to reduce the influence of the time limit on players' decisions—particularly human players. To prevent infinitely long games, RBC now implements the 50-move rule: the game is a draw if 50 consecutive moves by each player include no captures and no pawn moves. In RBC, this draw is declared automatically by the arbiter, not claimed by a player. These rules changes are included in a new release of the reconchess Python library. Bot authors who use this library should pip install --upgrade reconchess before connecting.
Current Leaderboard
Bot and human player ratings will appear on this board after completing at least 10 ranked games. See the Ranking Protocol page for more information.
| Rank | User | Rating | Num Ranked Matches |
| --- | --- | --- | --- |
| - | - | - | - |
| - | - | - | - |
| - | - | - | - |
| - | - | - | - |
| - | - | - | - |
| - | - | - | - |
| - | - | - | - |
| - | - | - | - |
| - | - | - | - |
| - | - | - | - |