Reconnaissance Blind Chess
Join the RBC Research Community
Game Overview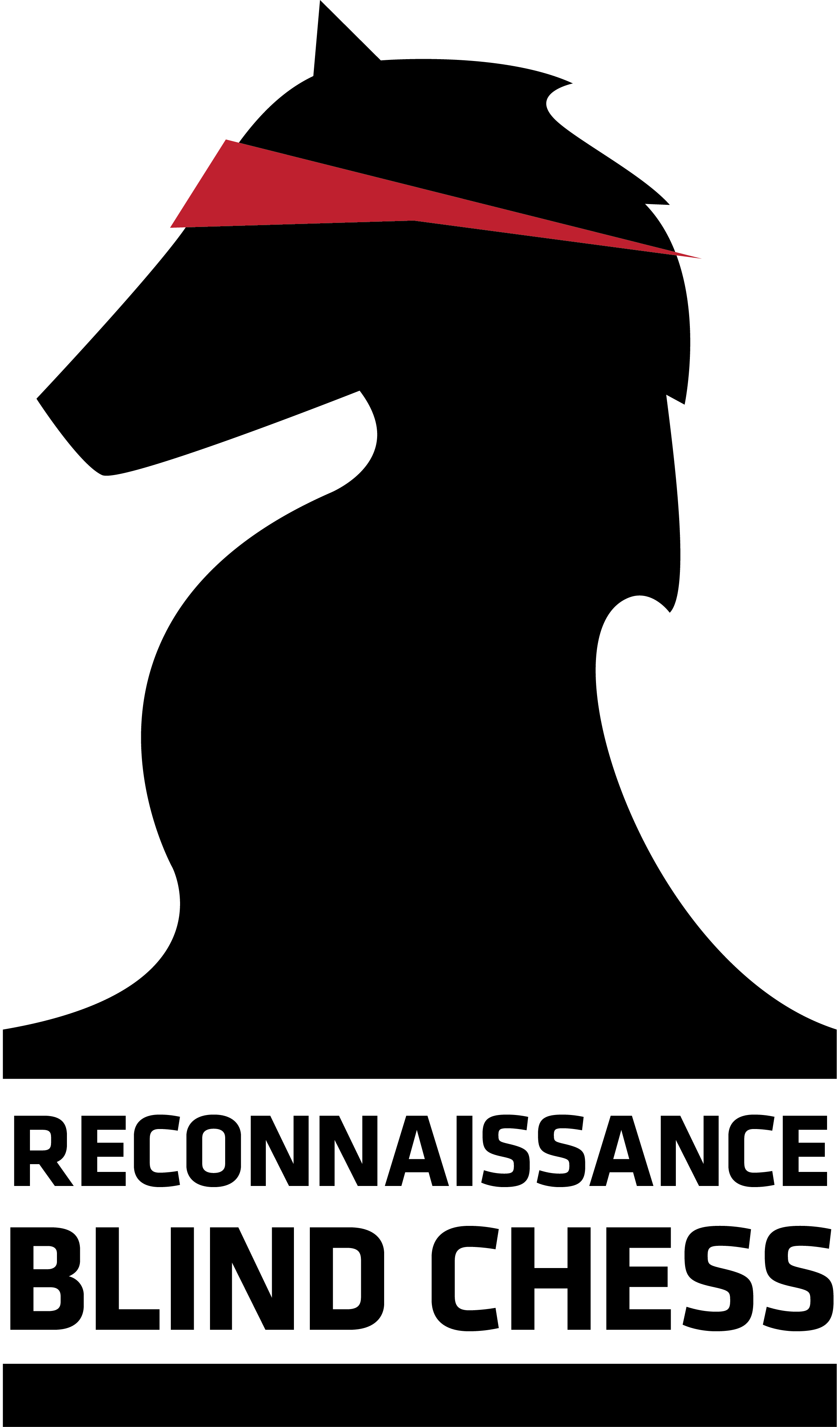 Reconnaissance Blind Chess (RBC) is a chess variant designed for new research in artificial intelligence (AI). RBC includes imperfect information, long-term strategy, explicit observations, and almost no common knowledge. These features appear in real-world scenarios, and challenge even state of the art algorithms.
Each player of RBC controls traditional chess pieces, but cannot directly see the locations of her opponent's pieces. Rather, she learns partial information each turn by privately sensing a chosen 3x3 area of the board.
RBC's foundation in traditional chess makes it familiar and entertaining to human players, too!
Join the study and fun now by reading the rules, building a bot, or playing a game.
Congratulations to Mohammad Taufeeque, Nitish Tongia, and Shivaram Kalyanakrishnan, the team behind Fianchetto, the winner of the NeurIPS 2021 tournament, and to Gino Perrotta, who won second place with StrangeFish2! A virtual workshop was held as part of the NeurIPS 2021 Competition Track; a recording will be available soon.
Congratulations to Gregory Clark, author of penumbra, and Kyle Blowitski and Timothy (T.J.) Highley, authors of La-Q Bot, who won $1000 and $500 respectively in our most recent scheduled online competition! Hear more in an interview with JHU/APL and Clark. Thank you to all who participated.
Although the cash prize has been awarded, the competition to create one of the top bots on the leaderboard is ongoing!
Congratulations to all the participants of our NeurIPS 2019 tournament! Gino Perrotta and Robert Perrotta won first prize with StrangeFish, which had an overall record of 464-40 and a winning record against every other bot. Timothy (T.J.) Highley, Brendan Funk, and Laureen Okin won second with LaSalle Bot, which had a record of 444-60. In addition to replays of all tournament games, more information is available in our PMLR paper and the NeurIPS videos.
Current Bot Leaderboard
Bot and human player ratings will appear on this board after completing at least 10 ranked games. See the Ranking Protocol page for more information.
| Rank | User | Rating | Num Ranked Matches |
| --- | --- | --- | --- |
| - | - | - | - |
| - | - | - | - |
| - | - | - | - |
| - | - | - | - |
| - | - | - | - |
| - | - | - | - |
| - | - | - | - |
| - | - | - | - |
| - | - | - | - |
| - | - | - | - |